Bird boxes on the Meadows and Bruntsfield Links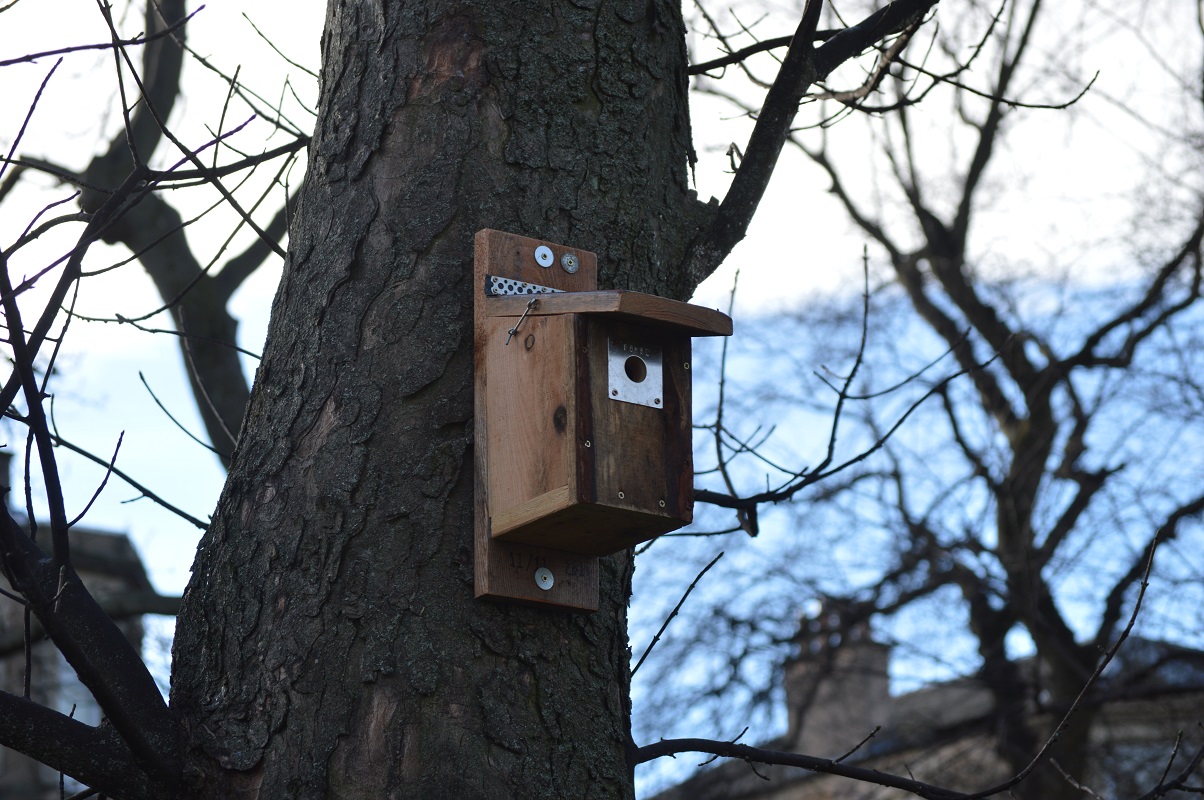 21 bird boxes have now been installed across the Meadows and Bruntsfield Links on behalf of the Friends of the Meadows and Bruntsfield Links (FOMBL).
Here is a map of the locations
Proposed by Neill Walker, Joan Carter suggested contact with Keith Gifford, and following agreements with Parks at Edinburgh Council, Keith, Neill, and several volunteers installed the boxes on Wednesday 24 November 2021 and on Thursday 20 January 2022.
The boxes are a mix of Blue Tit and Great Tit boxes, and each box has a nest box protection plate.
The boxes have been installed on or near to mature trees with nearby shrub cover, and they will be checked regularly and maintained annually.
Acknowledgement: Boxes donated by Rebel PT, an outdoor fitness group who use the Meadows for group training, and Crags Yoga, a group of like minded outdoor and yoga enthusiasts. Timber used is a sustainable Larch from the Borders kindly donated by Abbey Timber of Abbey St Bathans, Duns. Donation from FOMBL.
Contact: Neill Walker, Secretary, Friends of the Meadows and Bruntsfield Links (FOMBL), Secretary@fombl.org.uk