Future of Sick Kids site
The Sick Kids site has now been sold to the Downing Group, one of whose businesses is student housing.
See their website
.
Downing have put in a "Proposal of Application Notice"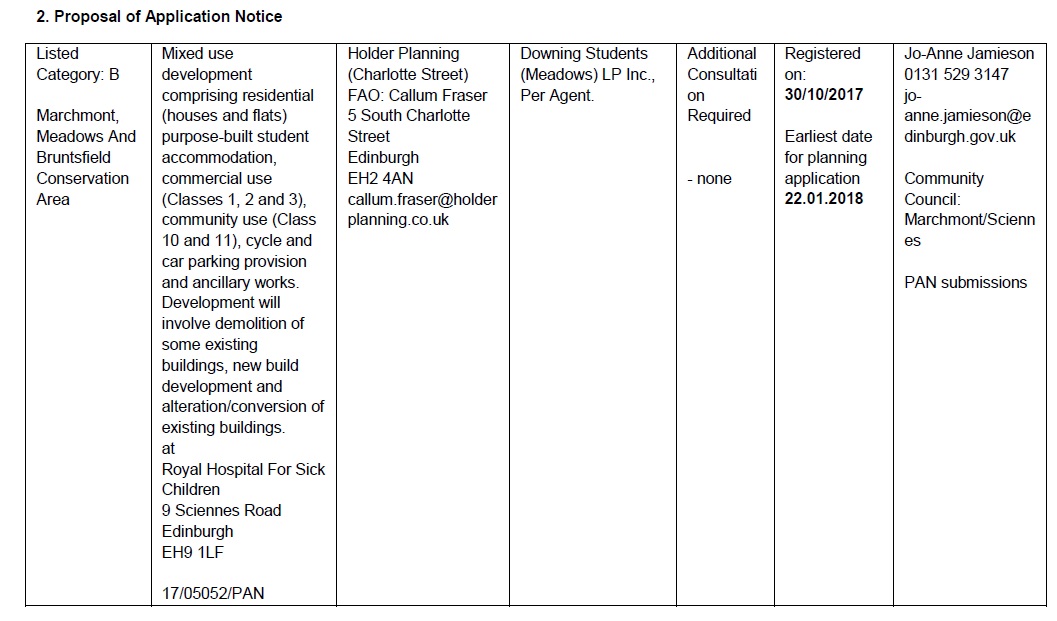 See the plans
The display boards and model of the third and final exhibition is in the Amnesty bookshop for the next week. This is another chance for you, your friends and your neighbours to see what is proposed for the Sick Kid's site, and to leave your comments on the plans to the developers.
• Where - Amnesty bookshop 12 Roseneath Street (extension of Sciennes Road) EH9 1JH
• When - Now till Thursday - 15th February
• Monday to Friday - 12pm to 4pm
• Saturday - 1:30pm to 5pm