Helping protect Edinburgh's green space
---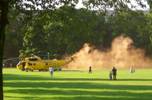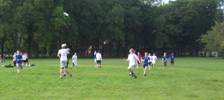 ---
Meetings
FoMBL usually meets 3 times a year, in February, June and November. The venues for the meetings are places of interest near the Meadows and Bruntsfield Links. In the past we have met in Barclay-Viewforth Church, Heriots School chapel, St Thomas Of Aquin's High School, The Othodox Community of St Andrew, Archers' Hall and Peter's Yard Cafe among others. As well as visiting these interesting buildings, speakers are invited to talk about topics such as Management of Parks and the History of the Meadows.
Summer meeting, and AGM 2018
The Annual General Meeting will take place on Friday 22 June 2018: 7.30-9.30 p.m. at the Croquet Pavilion, Leven Terrace preceded by an opportunity to try your hand at croquet, from 6.00 p.m., and refreshments
Speaker William Hinchliffe, Arboricultural Consultant at the Royal Botanic Garden Edinburgh
Download the
poster
, print it out and put it up!
Agenda for 2018 AGM
New constitution
© 2018 FoMBL