Volunteering
There are always little jobs to be done around the park, and in these times of tightening budgets the Council can't always afford the manpower to do as much as it would like. So FoMBL members have been helping out. If you would like to help, and are able to handle a rake or a litter picker, please contact our Volunteer Co-ordinator, Yusef Samari , on Volunteer@fombl.org.uk.
Please complete our volunteer survey, which can be downloaded here for a pdf version or here for a docx version
Many thanks to all those who came along to the earlier sessions - much work done in clearing behind the cricket pavilion, removing debris and litter, clearing the rhones, cutting back branches and painting out graffiti. Also further clearing of sticks and small branches.
Volunteeering is on the last Saturday of the month, and starts at 10:00 am . The usual meeting point is the Cricket pavilion, but occasionally it's somewhere else. Keep an eye on the website for details each month. Please bring your own gloves and a pound for your coffee.

Here are the dates for 2018:
January 27th
February 24th
March 31st
April 28th
May 26th
June 30th
July 28th
August 25th
September 29th
October 27th
November 24th
December 29th
Read the reports of the latest volunteering sessions here.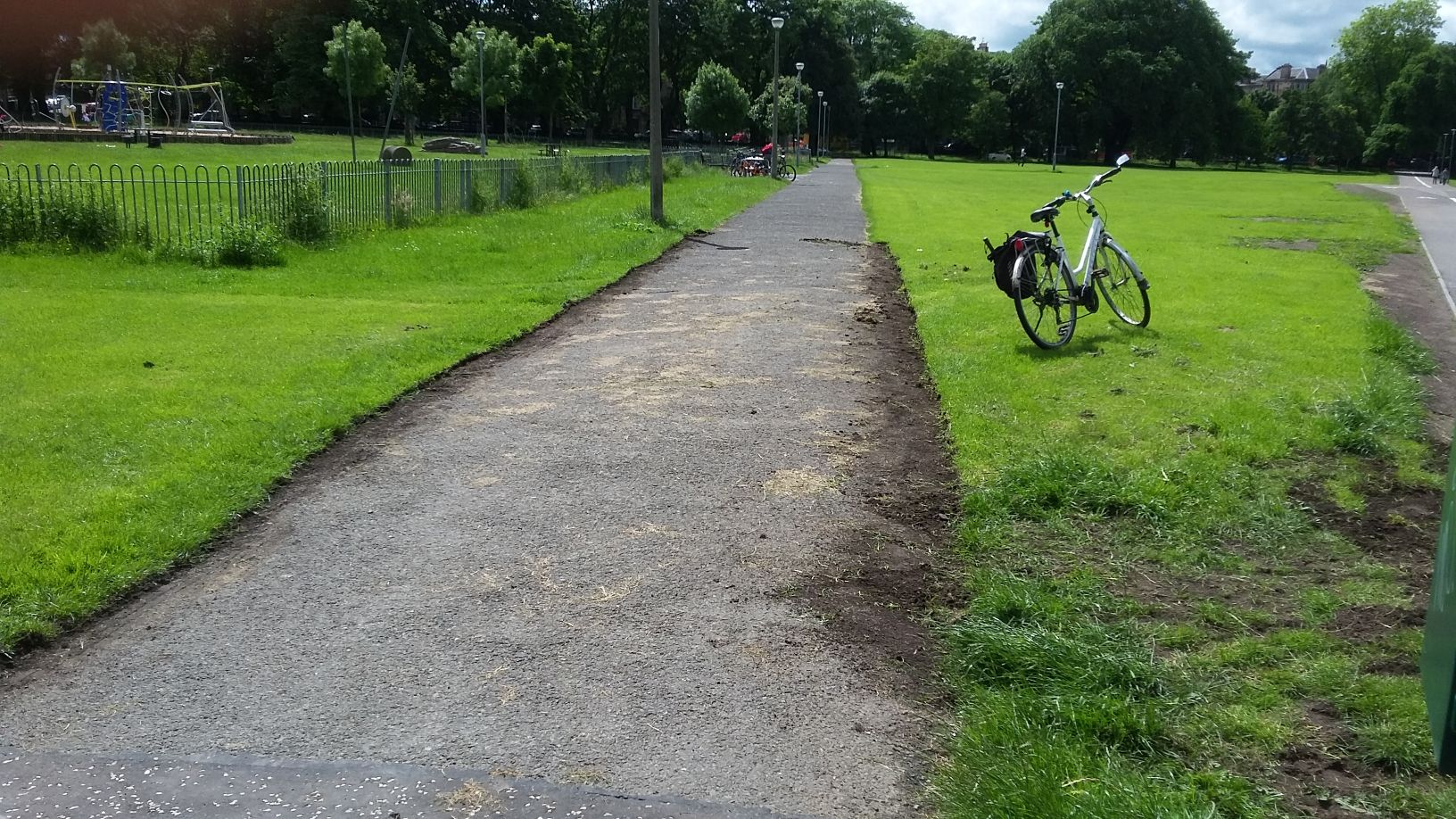 Read Heather's reports on the final volunteering sessions of 2015 here.
Here are some pictures from our session on 31st October 2015. Mainly clearing up fallen leaves.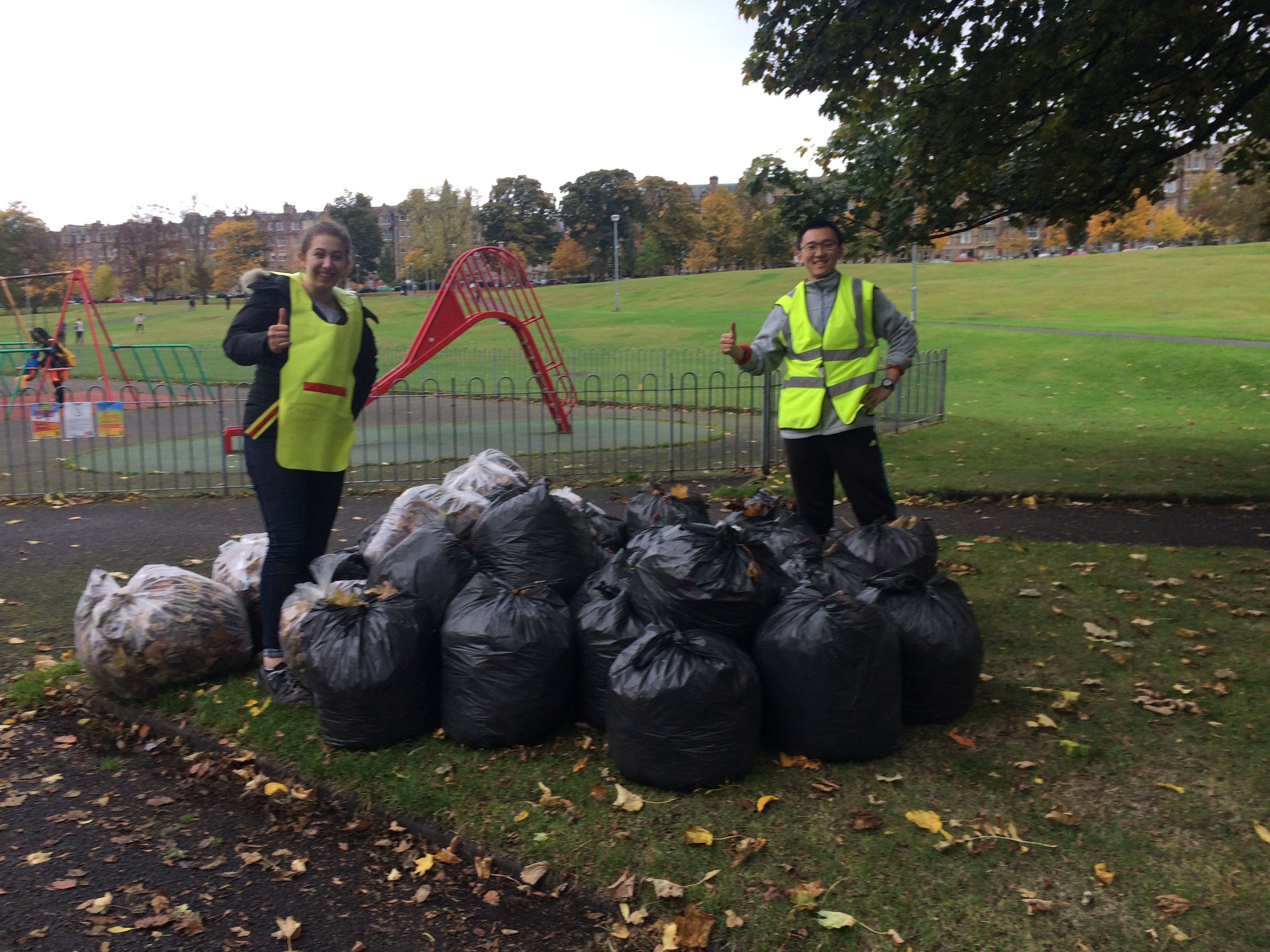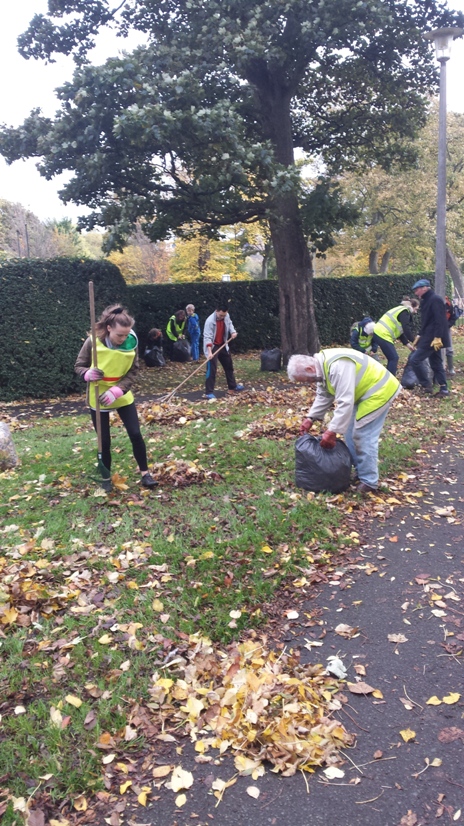 Here are some pictures from our session on 26th September 2015. They are of children sowing grass seed after Peter had laid soil to fill a large hole.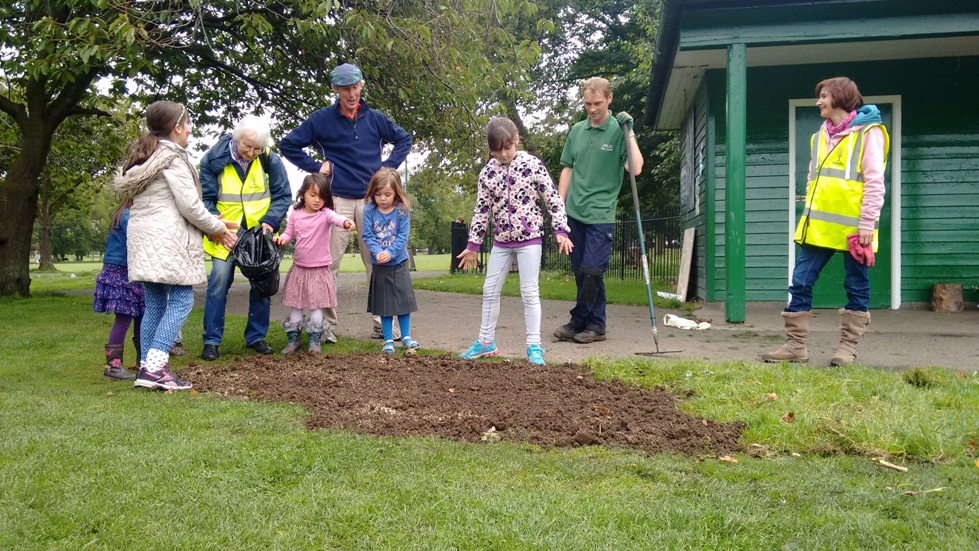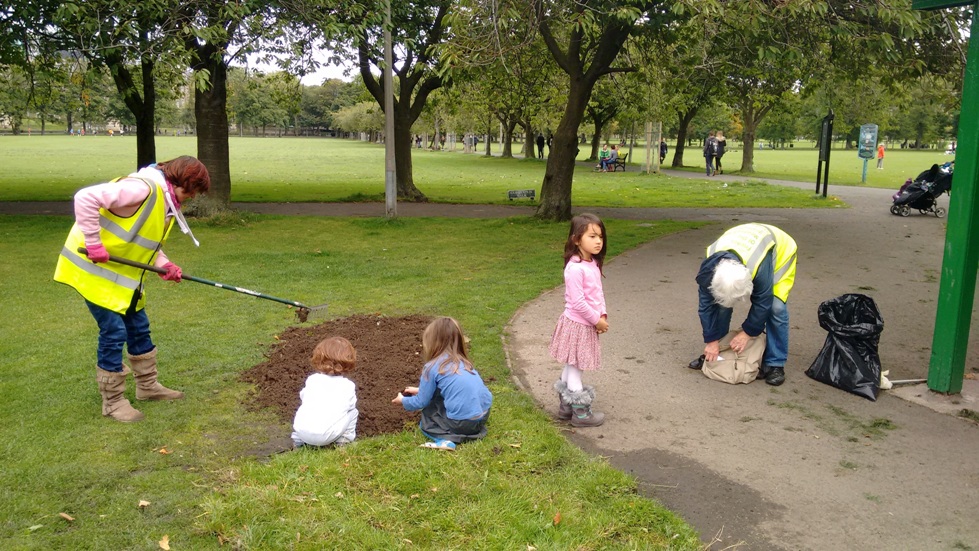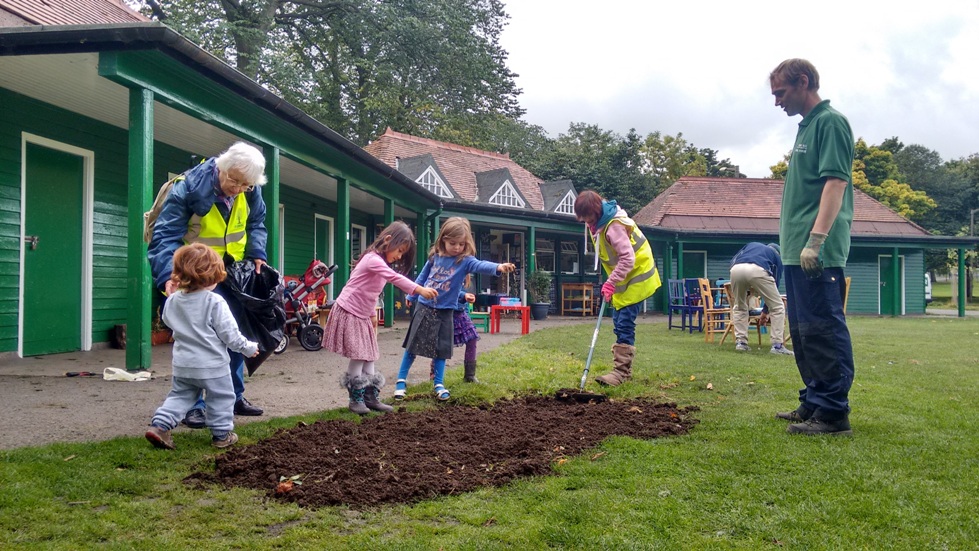 On 31 January the usual suspects were joined by a bevy of enthusiastic students, under the banner of 'eVOLve', who did a splendid job tidying up the grass verges at the Hope Park end of the Meadows. They plan to continue their support for our work.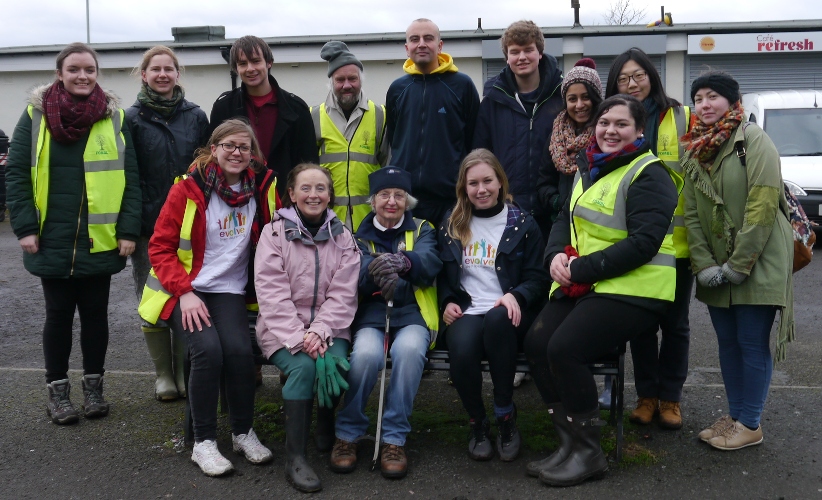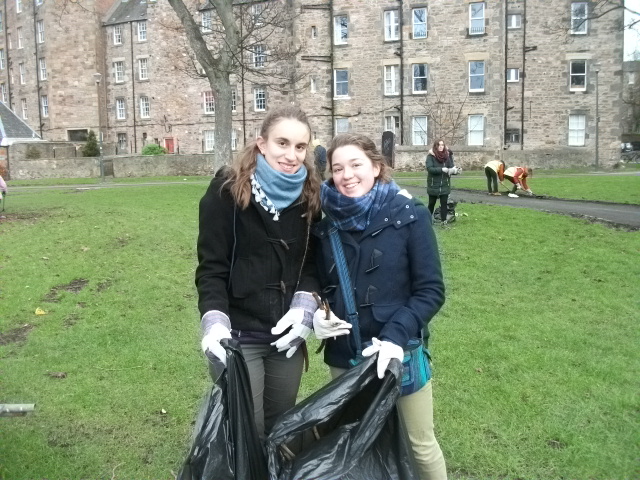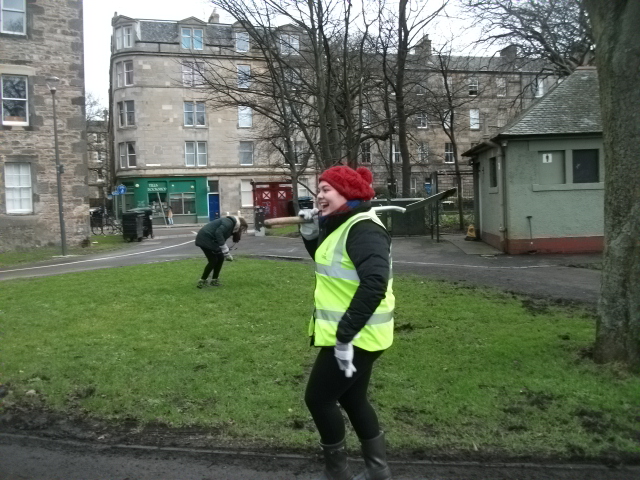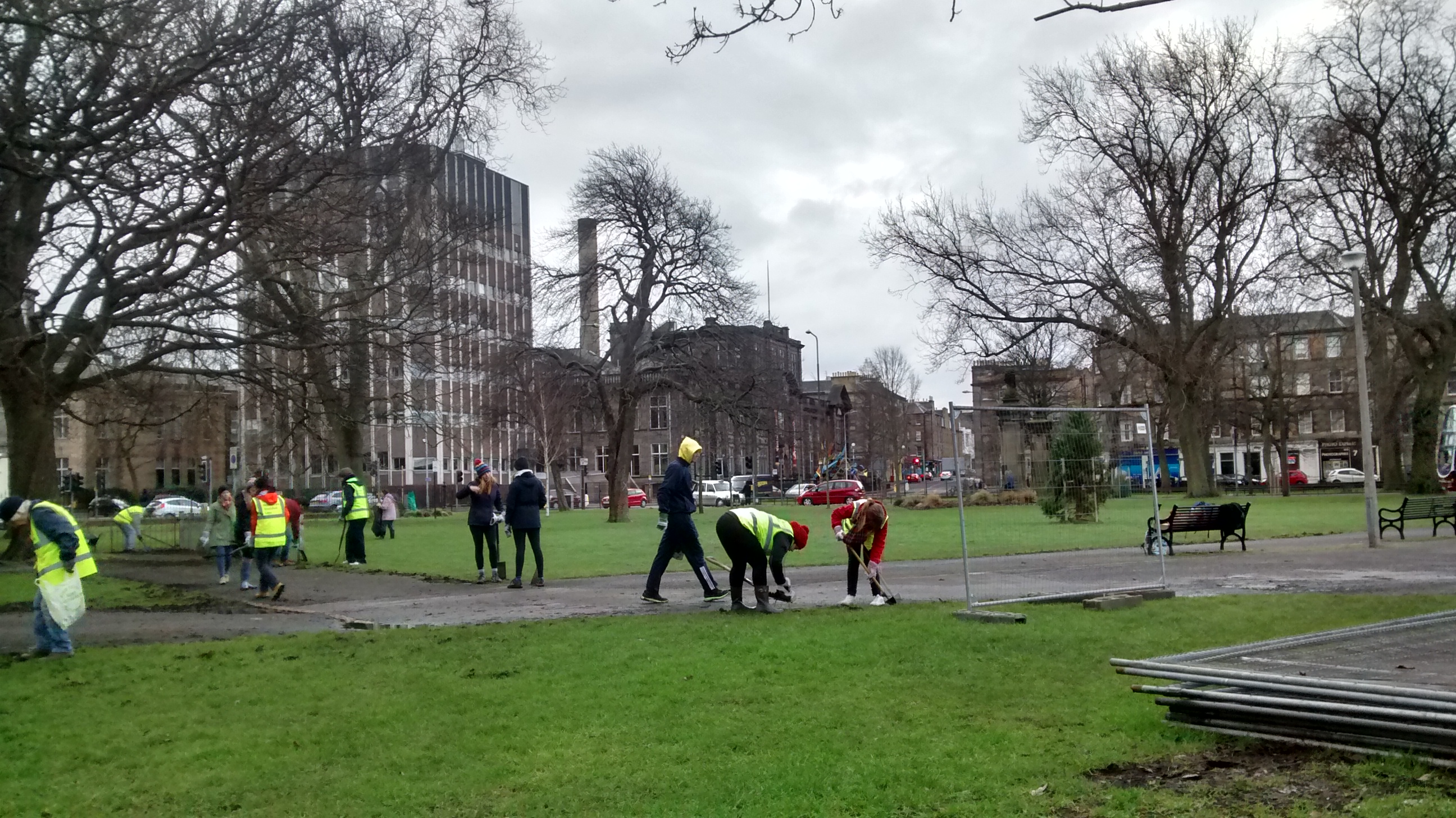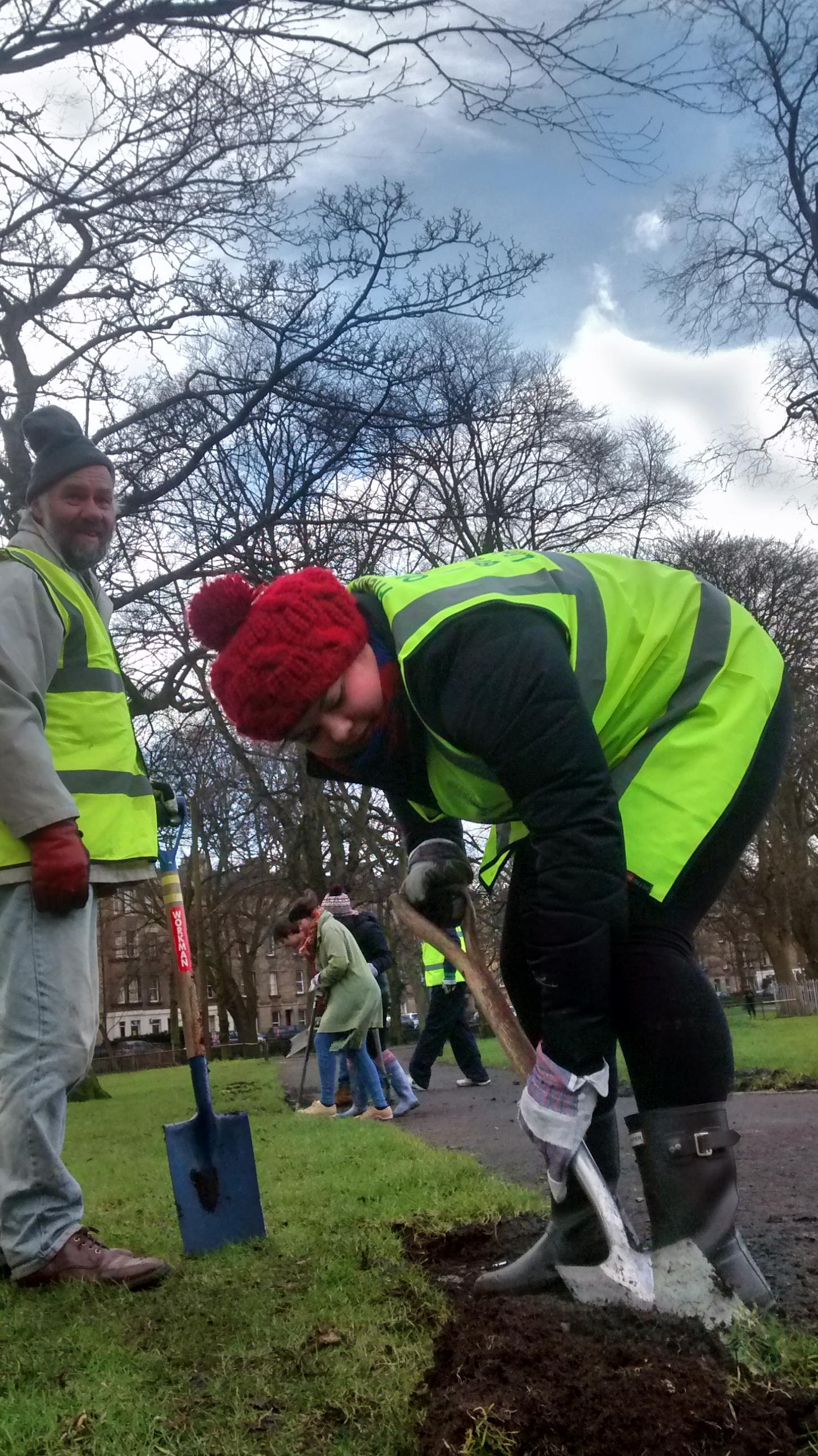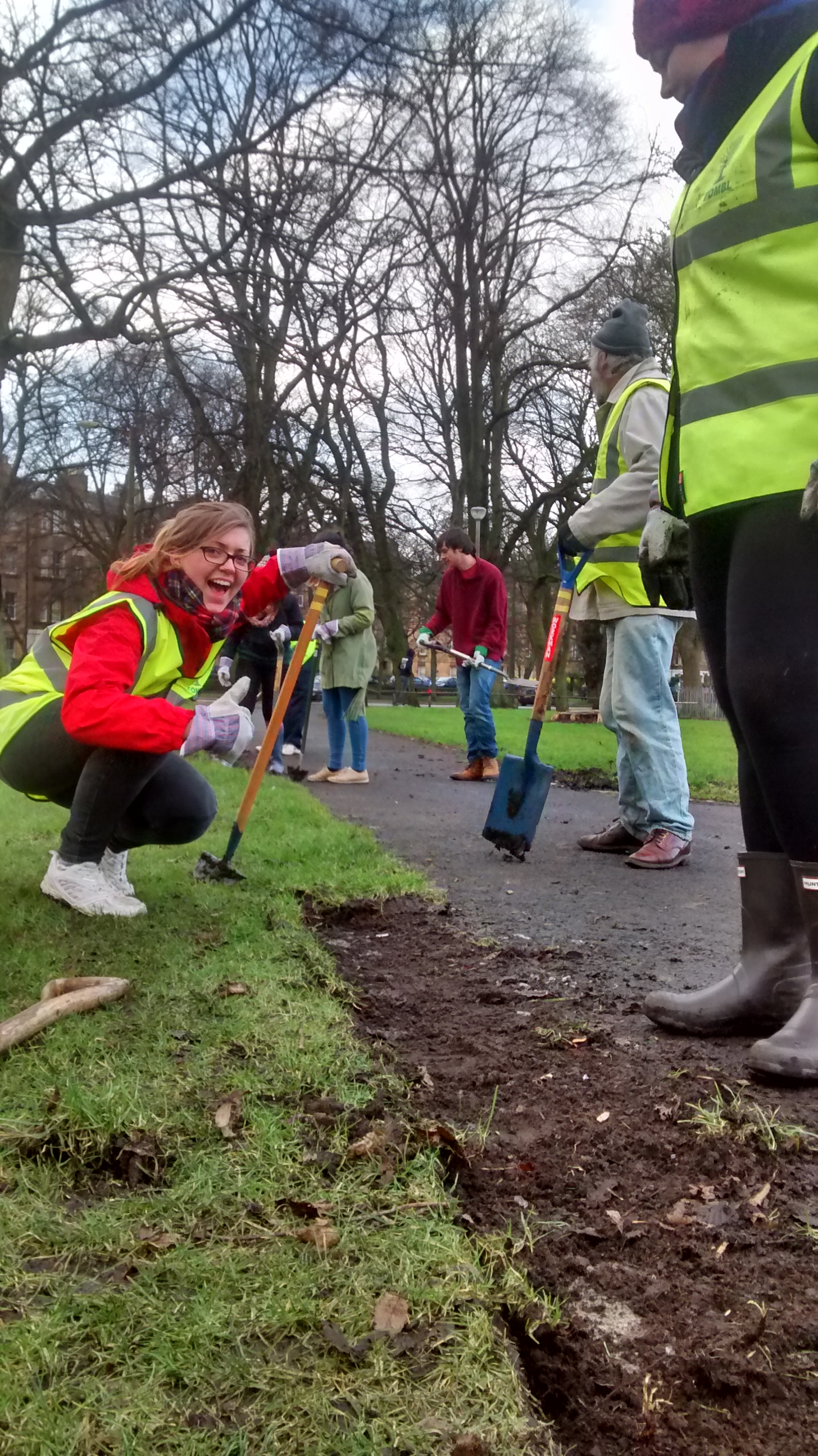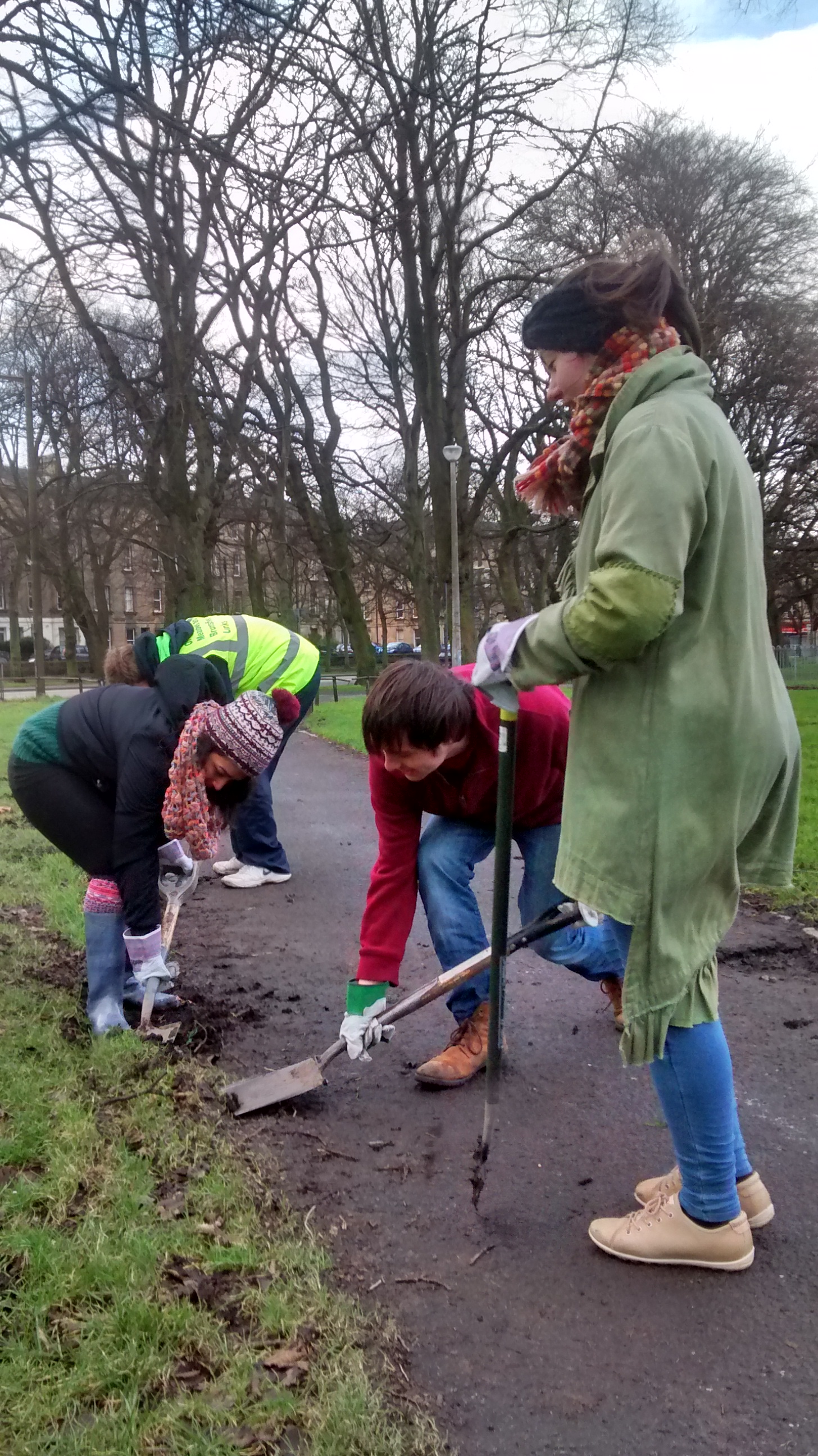 After the October 2014 session Richard writes: "Many thanks to those who came along this morning- great work in filling holes left by BBQs and one large depression spotted by Heather. Thanks also for all the litter collection. Do come along in November -it's fun and the coffee and company's great."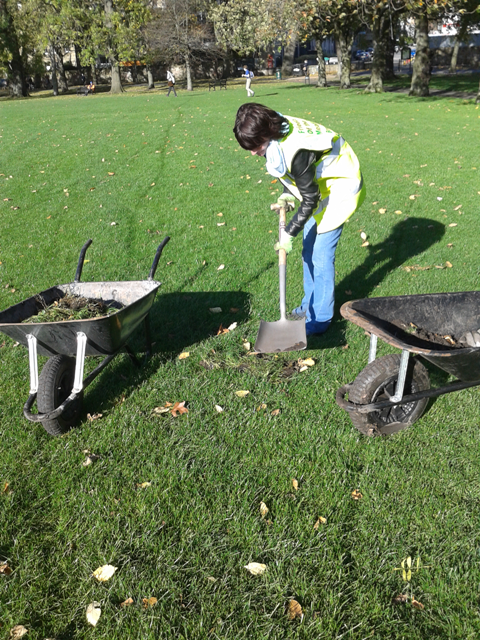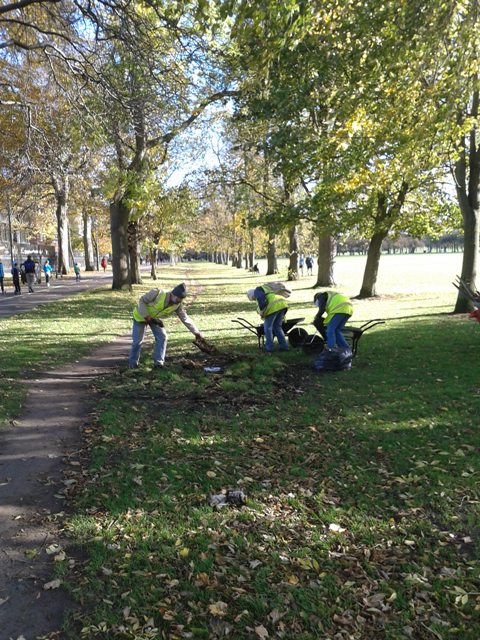 Volunteers at work in October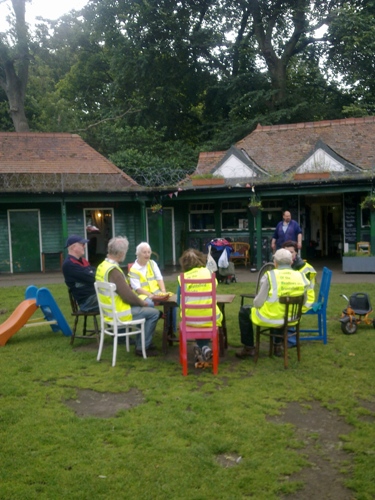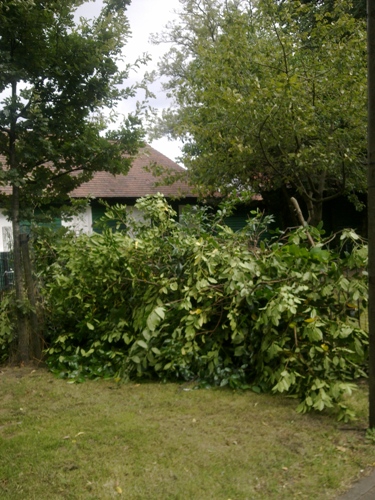 Relaxing over coffee after the first 2 hours of clearing and sawing. And the results!