Helping protect Edinburgh's green space
---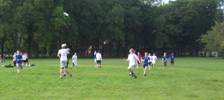 ---
Who's Who and other papers
Committee:
Convener - Heather Goodare
Secretary - Sarah Tolley
Treasurer - Robin Morris
Membership Secretary - Alec Mann
Volunteer Co-ordinator - Joe Boyle
Other Committee members :
Andy Devenport
Fernando Miranda
Neil Roger
Newsletter Editor : Heather Goodare
Webmaster: Philip McDowell
Trustees : All office bearers and committee members are trustees.
Constitution:
FoMBL Constitution
Annual return to OSCR 2016
Each year from 2016 we have to make a return to OSCR in the form of an annual report and accounts.
Here is the annual report 2016
,
and here are the accounts for 2015/16.
© 2016 FoMBL